t-rafting Enrico & Sebastian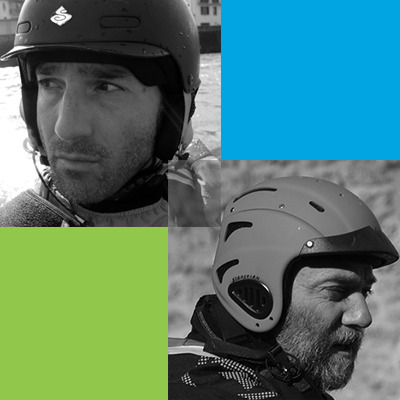 t-rafting Enrico & Sebastian
Firenze Toscana



The "aquatic" history of the founding members of Aquaterra begins 25 years ago when, with crafts adequate only to a bathing establishment, they begun to descent rivers and wandering along the Tuscan coasts for pure spirit of adventure! Later, at the end of the 90ties, with new kayaks worthy of this name they begun to cover old and new routes looking for new discoveries and adventures. The enthusiasm brought quickly the two members to know new persons and to do new experiences in Italy and abroad... The passion for the rivers was so strong that they became the main subject of their job and finally leaded to the foundation of Aquaterra Associates, an office of environmental consulting especially inclined towards freshwater ecology and river hydraulics. Finally the idea to put all these experiences together: knowledge of the territory and of the aquatic environment, the love for adventure and for the adrenaline of the whitewater. The mix of these ingredients brought to the birth of T-Rafting, the rafting company and kayak and SUP school of Aquaterra. The two founders are:
Sebastian Schweizer, half Swiss and half Tuscan (to be more exact of Portoferraio, Elba Island), lives in Florence since 40 years. Ever since passionate of sports practiced in nature does (or has done) scuba diving, caving, mountain biking, sea kayaking, snowboarding, ski mountaineering, cross-country skiing, trekking, aquatrekking (see www.aquatrekking.com)... in short he never finds peace in fact he likes to design and build new sport equipments like the Armadillo (www.armadilling.com), a craft made for crossing every kind of environment and terrain.
Enrico Pini Prato, Florentine by birth, embraces definitively the "river cause" by asking to his PhD professor a thesis on fish passages. In a few years he becomes one of the best experts in fish passages (also called fish ladders, see www.passaggiperpesci.it) in Italy. In this years begins also the friendship with Sebastian and that later will be strengthened also in the working sphere. Ever since passionate of martial arts and sports in nature such as skiing, trekking and mountain biking discovers the great love of his life when he for the first time slips his legs in river kayak: this love is still evolving.
---