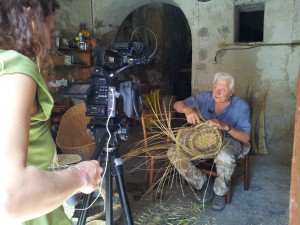 Are you a tourist looking for authentic places in Tuscany?
Are you a public administrator or a tour operator who would like to invite visitors to live a travel experience on your territory?
"La Comunità si racconta" is the one for you!
The project involves local communities in activities of digital storytelling collecting visual tales in which residents tell their stories directly to visitors.  It also engages travelers arrived at destination and those who had experience of the place. On one hand it strengthens the "sense of community" and, on the other hand, it promotes the destination in an innovative way using the power of social media channels.
"La Comunità si racconta" is a destination blog full of contents designed to communicate the identity of places and people. It is connected to social networks and promoted in online travel communities.
The project steps:
1. Regular meetings with the host community for the definition of the communication strategy
2. Blog online
3. Creation of a local social media team
To receive more information about "La Comunità si racconta" contact: info@retecore.it